I'm working on a Sphere Eclipse C console that uses the DBX Black Can 202 VCA modules with the -6mv/db control law. I'm upgrading to a design that uses the SSM2018 vca. The modules that I want to use on the upgrade use the 2018 vcas that were designed in the '90s to replace the DBX 202C Gold Can modules in MCI 500 and 600 consoles that used the -50mv/db law. Although the 2018 states it uses -30mv/db, these worked perfectly in the MCI systems with no real changes in the control circuit scaling.
I've been a bit stumped ( I'm a decent tech, but no designer) on how to alter the Sphere fader pack to achieve the proper scaling. The console uses an automation system ( looks similar to the Allison Fadex) but it won't be used. Currently, putting the fader pack in the "Local" mode and placing the console in the "Write" mode, allows manual operation.
Here's links to the drawing of the fader module and the retrofit vca design. The vca itself is located on a another board and has no resistors in the control line.
http://westendstudio.com/wp-content/upl ... Module.pdf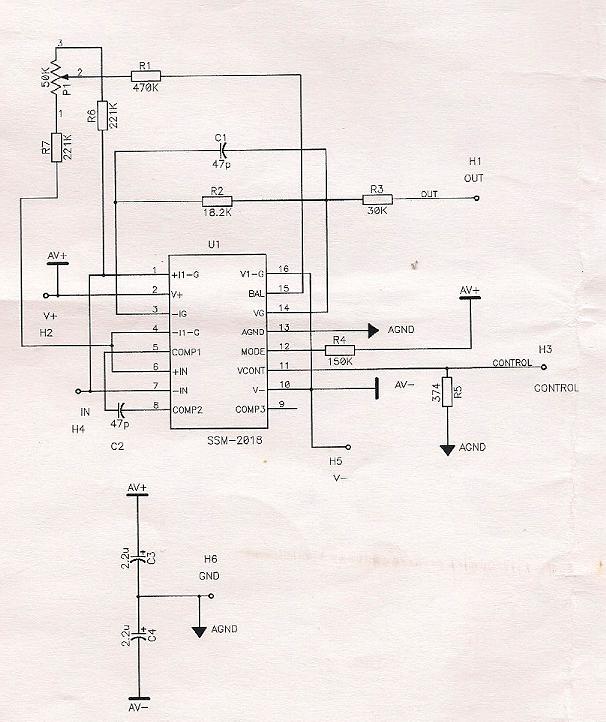 A couple of component differences I've noticed on the actual module:
R5 is 6.81K
R7 is 54.9K
R29,30,31 is 1K
Any thoughts would be appreciated.
Thanks!
Mike Miller