I lashed-up a Dual Class-A headphone build with RCA inputs for use on the bench.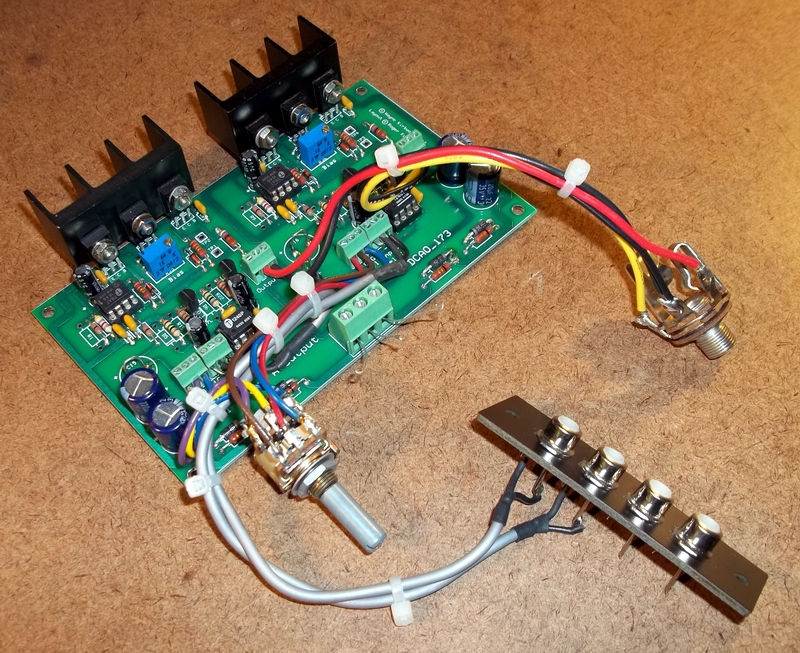 Dual Class-A Output Headphone Amp Build
This one had been tested as a line output and already had 47R build-out resistors which I chose to keep.
The Sony MDR-7506 are rated at 63? and most of my earlier tests were either 0R or 33R build-outs.
I think I preferred the low end with 47R build-out resistors more than 0R.
This particular version uses the THAT1646 and THAT1240 so it's unity gain.
There's more than enough drive available with -10 inputs with plenty of control range.
Since this particular HPA is going to be on the bench I used an inexpensive pot.