Could reduce veganism though.
---
---
---
Vegan meat must taste good.
---
Why do all the new processed vegetable foods, try to taste like meat?
JR
It's nice to be nice.
---
Posts: 4599
Joined: Sat Aug 11, 2007 2:34 pm
Location: Oak Cliff, Texas
Contact:
Government Orders Google To Let Employees Express Unpopular Political Views
In what appears to be a huge victory for Google employees who don't ascribe to the ultra-liberal Silicon Valley monoculture, the National Labor Relations Board has reached a settlement with Google over complaints that the search giant punishes employees for speaking out on political and workplace issues that don't comport with the company's agenda.
https://www.zerohedge.com/technology/la ... ical-views
---
The conservative engineer who started the whole controversy is still fired... but they busted him on an additional charge.

JR
It's nice to be nice.
---
Posts: 4599
Joined: Sat Aug 11, 2007 2:34 pm
Location: Oak Cliff, Texas
Contact:
JR.

wrote:

↑

Mon Sep 09, 2019 11:03 am

https://www.breitbart.com/tech/2019/03/ ... -midterms/

I saw an hour long interview with Robert Epstein and he sounds credible. He is actually a Hillary supporter democrat but still calling foul over Google search engine shenanigans... He studied and measured vote outcomes related to search engine bias...

Further he proposed multiple similar influencers... Like when you start to type in a search term and they offer multiple suggestions, that they want to push. Human decision making is squishy and not very critical of subtle information presented this way.

I stopped using google search months ago when they would not allow me to find references that I knew existed, in effect changing history.

It is unclear that this is some overt corporate conspiracy, while they acknowledge support for the liberal/progressive agenda, and routinely spit out conservative employees who don't align with the internal vibe. It may just be a consequence of the liberal/progressive bias of most google employees who craft the search algorithms.

This is not trivial to even prove... a lot of the influencing behavior are these etherial SE suggestions that disappear and don't persist.

I am not a fan of conspiracy theories but this is far bigger electoral fairness issue than a few soviet disinformation posts on social media. This also makes Hillary's loss that much more remarkable with the fat SE thumb on the scales. The expectation is that they will up their game for 2020, like me and many others they thought Hillary would win in 2016 so gloves are off for 2020.

JR

PS: For further proof that he is on to something, slate and politically biased media have debunked his report and testimony.
And now Robert Epstein's wife is dead:
https://truepundit.com/wife-of-congress ... car-crash/
Dr. Epstein's twitter:
https://twitter.com/DrREpstein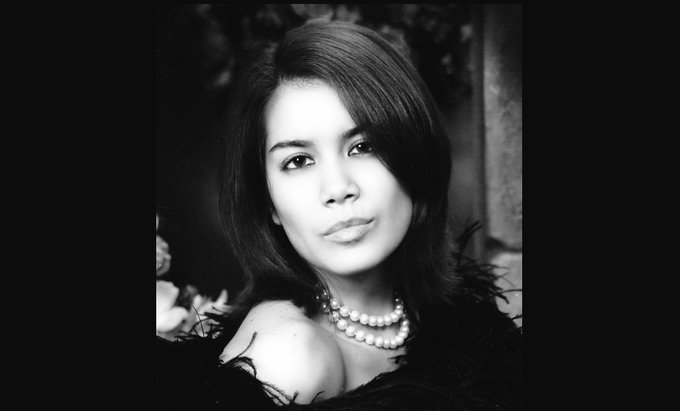 Is Google (DARPA) now willing to kill people who speak out against it?
---
I recently read a Scott Adams book (Loser think) and he sagely advises against leaping to conclusions about too many things that can be explained as coincidence. Then again sometimes they really are out to get you...
I'm glad I'm old...
JR
It's nice to be nice.
---
Posts: 4599
Joined: Sat Aug 11, 2007 2:34 pm
Location: Oak Cliff, Texas
Contact:
This just reeks of "we killed your pretty wife - do you want to know what comes next?"

A number of people who witnessed things in Vegas that didn't fit the narrative mysteriously died.
One Vegas couple, if not more, died in fiery car crashes.
Just like the people around the JFK assassination who died at rates far above the norm.
This fits.

Google has become the techno-mafia working for the deep state mafia and they're both acting desperate and scared.
---