I was looking for a dual low noise transistor in the Zetex line and came across the ZDT1053 dual and it's through-hole single the ZTX1053.
I decided to compare the ZTX851, ZTX689B and ZTX1053 in through hole before I test the ZTD1053.
I setup a simple test circuit similar to the one here: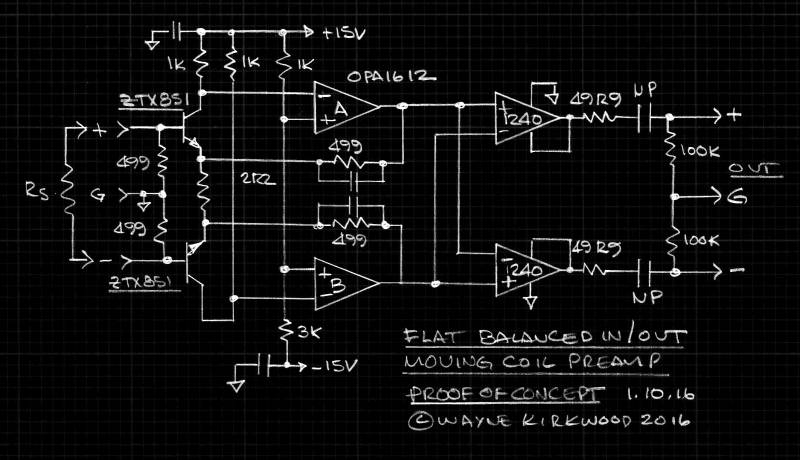 In order to maximize the transistor's noise contribution I made Rsource and Rgain 1Ω.
Rfb is 316Ω. (Not the 499Ω shown in the above drawing.)
Rg is 1Ω. (Not 2.2Ω as shown.)
Gain = 61.6 dB
Ic is about 7.5 mA.
Here are the results in this circuit:
ZTX851 Ein -143 dBu Rnv 9.4Ω Noise Density 390 pV√Hz.
ZTX689B Ein -137.9 dBu Rnv 30Ω Noise Density 695 pV√Hz.
ZTX1053 Ein -139.9 dBu Rnv 19Ω Noise Density 553 pV√Hz.
The ZTX1053 looks ideal for mic preamps.
hFE for the ZTX1053 I tested ranged from 300-500 at low test currents.
Cobo is also low-ish around 21 pF.
With the ZTX1053 single looking so promising I'll be checking the dual ZDT1053.
I bought 6 - the Vos spread of the pairs was <<500 µV on all 6.