I'm reintroducing, after a long absence, a 20 segment LED gain reduction meter for the Waveulator and compressor projects.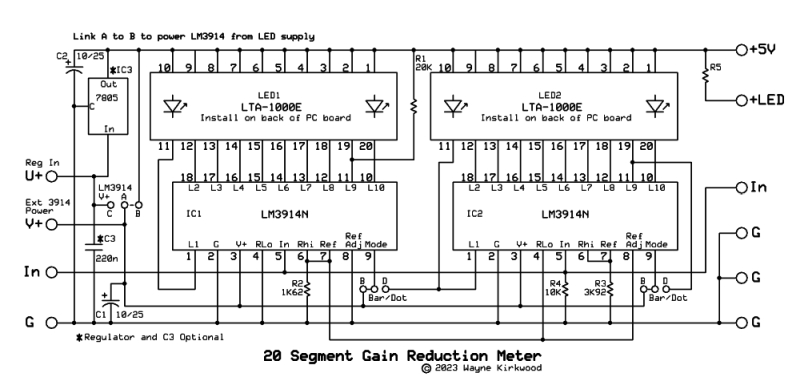 The actual board size is 3.1" by 1.0". The mounting holes are spaced 2.3".
The new version of the GR20 has bar/dot capability and more powering options.
In a recent Waveulator build I used the 5V output of the TDK CUT-35 5FF switcher to power the GR20 and it worked out very well relieving the bipolar supply - and it's ground - from meter currents which, at 10 mA/segment, is about 200 mA FS.
The full scale input voltage is 2.4V.
I should have a small run of boards this afternoon to test.