A 10KΩ 21 Position "Center Zero" Stepped Switch For MS Tilt and Width
Posted: Tue Aug 31, 2021 6:06 pm
A 10KΩ 21 Position "Center Detent" Stepped Switch For MS Tilt and Width
I've been needing to document the switch wiring for the Tilt and Width controls used in both the MSII and Stereo Width Controller.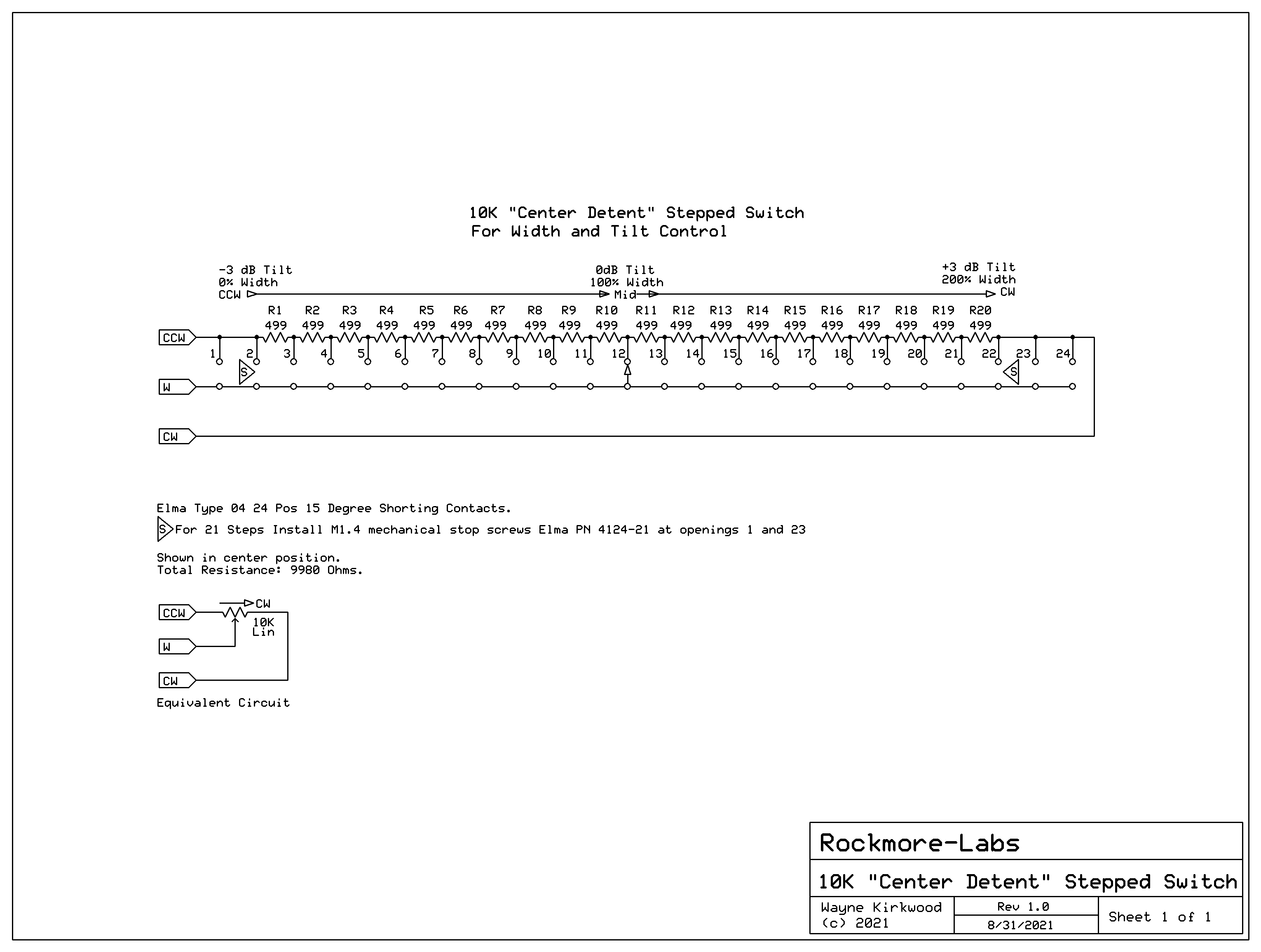 A 10KΩ 21 Position "Center Zero" Stepped Switch For MS Tilt and Width
When you buy Elma switches be sure and buy stop screws.
For the Tilt Control +/-3 dB refers to 10 kHz.